WingFoils Rental
Sevrier / West shore of lake Annecy
For all those who already have a good feeling on boards and who want to learn about wingfoil…
If you already have a background in kitefoil, windfoil, or simply a good habit of boarding sports, you can rent equipment to go on your own.
Wingfoil rentals are open all year round.
Some wetsuits and slippers are available,
but if you have your own, it's always better!
NB: To my knowledge, there is no one who gives Wingfoil lessons on Lake Annecy. Take the time to watch tutorials online to understand how to wing foil. I possibly offer recovery sessions if you drift too much with the wind.

As soon as there are white froth on the crest of waves, it's good a wing foil session…
– The ideal for beginners is to have an established north wind with 8 to 12 knots (about 15 to 22 km/h) constant.
– The southerly wind can also make it possible to sail in good conditions, even if the waters are often more turbulent during a southerly blow.
– The westerly wind, which generally rises during the summer period at the end of the day, offers the possibility of sailing from Sevrier on a particularly flat lake.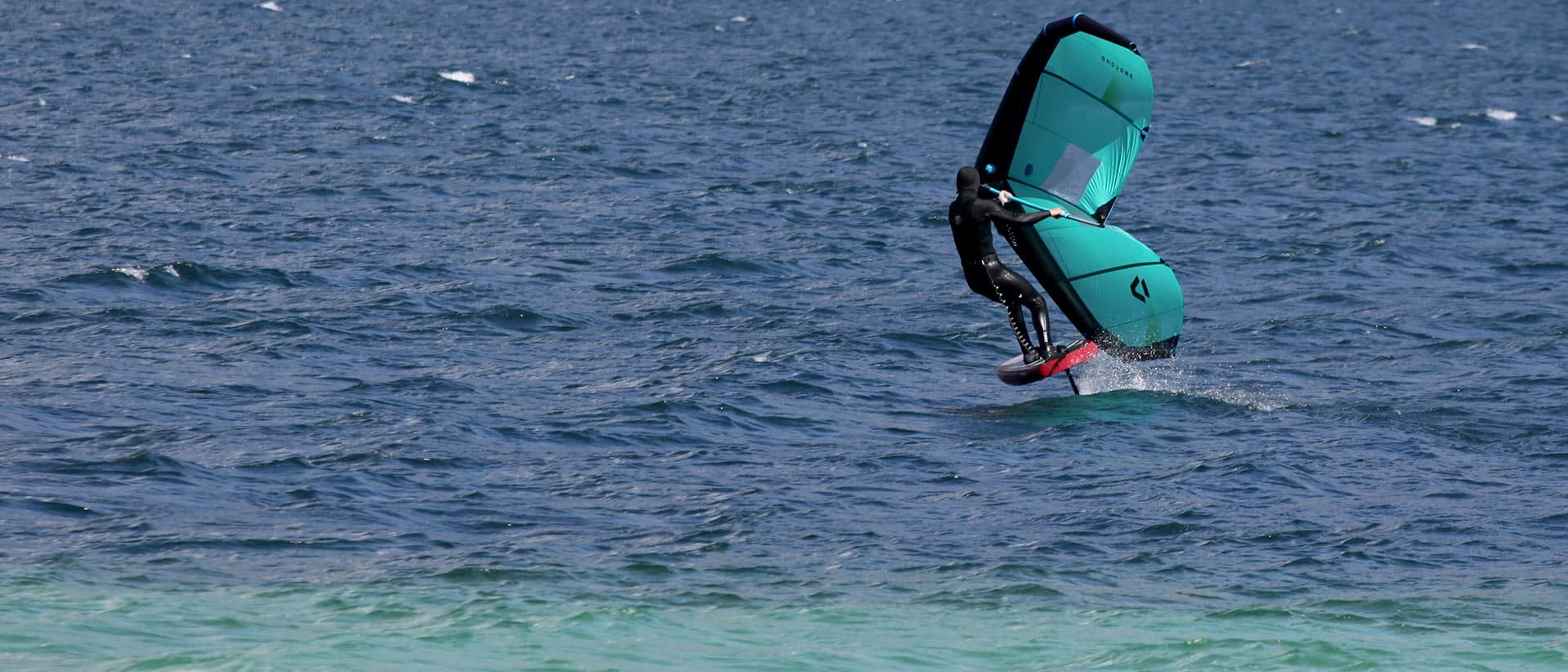 RENTAL RATES
IN FREE SESSION

The gears (wing, board or foil) can be rented separately and over longer periods (WE or week) at decreasing rates.
Just make a phone call to find out the prices and availability in real-time.
Personalized gift vouchers are available on request: just send an email with the desired duration + name & the first name of the person to whom you wish to offer it.
Wingfoil rental rates include the rental of:
– the wing whose size is adjusted according to the wind and your level of practice
– the board adapted to your size and technical level
– the foil chosen according to your riding style
– the wrists & waist leashes as not to lose the gear in the event of a fall
– safety jackets
In addition, wetsuits and slippers are available on request (from €4 to €10 depending on the model and the thickness).

If you're just starting out and can't get upwind and need someone to pick you up,
recovery / supervised navigation sessions are proposed at the price of 60€.
Security is ensured either with an electric boat or with a motor boat depending on the need, the season, the weather conditions and the strength of the wind.
The rental commits you to:
– You acknowledge that the equipment rented to you remains under your own responsibility for the duration of your session.
– You agree to cover the repair costs in the event of damage to the equipment (excluding wear and damage caused by a third party).
For example, for the repair of a wing, count between 50€ and 100€.
For an impact on a board, count between 30 and 150€
For a damaged foil, the parts will be replaced on estimate.
– You respect the defined navigation zones and the navigation regulations in force on Lake Annecy (departure briefing on the reserve zones in particular).
– You certify that your level of practice corresponds to level 3 as defined by the FFV progress card:
Move freely in a supervised navigation area (= Autonomy on the support).
– You release Wingfoil-Annecy.com from any liability in the event of bodily injury.
– You certify that you know how to swim perfectly (be able to immerse yourself and swim at least 25 m).
– You certify that you have no contraindications to the practice of this sport.
– You agree to wear the life jacket for the duration of the rental. 
If you are looking for Wingfoil schools on other spots, you can consult the listing on Wingfoil.fr.
Wingfoil is a recent sport that is evolving rapidly.
In order to allow all practitioners to rent and test excellent equipment,
we collaborate with Fanatic x Duotone or F-one.
Wing Duotone:
Unit, Slick, Ventis (standard or D-Lab) in all sizes
www.duotonesports.com/foilwing strong>
Fanatic Boards:
Sky Surf TE, Sky Style TE, Sky Free TE, Sky Wing, Sky SUP and Downwinder
www.fanatic.com/foil/boards

Fanatic Foils:
Aero High Aspect, AERO Carve, Aero Free, Aero Glide, Aero Lift
www. fanatic.com/foil
Wing F-One:
Strike V.3 & CWC: https://fr.f-one.world/wing-surf/wings/
Boards F-One:
ROCKET Wing ASC: https://fr.f-one.world/wing-surf/wings
Foil F-One:
Phantom & Gravity: https://fr.f-one.world/wing-surf/hydrofoils/ < /strong>

Our goal is to allow the general public to rent and test the equipment
either during a session in free navigation, or during lessons.
If you liked the material you tested,
Go to the Surf It store at Petit Port in Annecy le Vieux to buy it!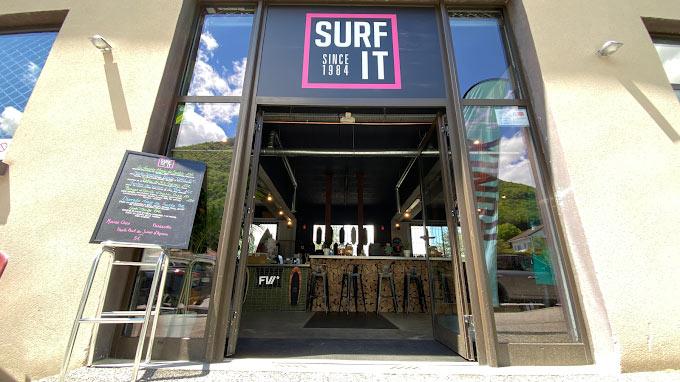 Bise printanière = Good Wingfoil Session
Download Duotone Winfgoil Academy WITH OVER 70 TRICKS SPECIFICALLY FOR WINGFOILING
Progression is key! No matter if you are a rookie or a seasoned pro, the Duotone Wingfoil Academy app is your key to level up.
Unlock over 70 videos to learn new tricks, share your progress and connect with the Wingfoil community.

After the snow, the north wind in April